The contents of my site.
I divided my work in different categories.
You can view any of them by
cliking on the left navigation bar.
Please be patient: I want my work to be seen clearely, so the pictures are rather heavy.
Make yourself a cup of coffee and light a cigarrette.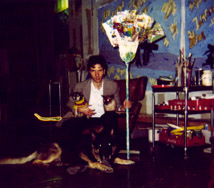 @